Welcome to the Wiki!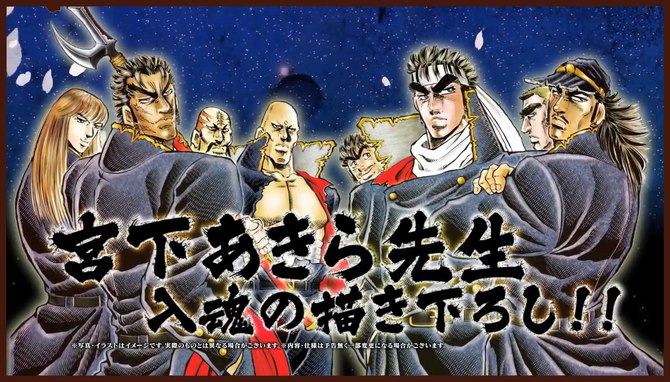 This is a wiki dedicated to the manga series Sakigake!! Otokojuku and all the other related manga and anime series. This wiki counts 4,255 edits in 660 articles since january 2014.
---
Basic Rules • Image Policy • Administrators • New Articles
Brief Summary of The Series
Otokojuku - a private school for juvenile delinquents that were previously expelled from normal schools. At this school, Japanese chivalry is taught through feudal and military fundamentals. Similar to an action film, the classes are overwhelmed by violence. Only those who survive it become true men.
News On The Wiki
A spin-off to the Sakigake!! Otokojuku series will debut in May will be titled Otokojuku Gaiden Date Omito.
Goku!! Otokojuku, the third main part of the Otokojuku series, will launch on April 4.
The wiki was founded on January 21, 2014.
Affiliated Wikis
If you would like to become an affiliate of Otokojuku Wiki, contact us.
Animanga Footer
Ad blocker interference detected!
Wikia is a free-to-use site that makes money from advertising. We have a modified experience for viewers using ad blockers

Wikia is not accessible if you've made further modifications. Remove the custom ad blocker rule(s) and the page will load as expected.